Event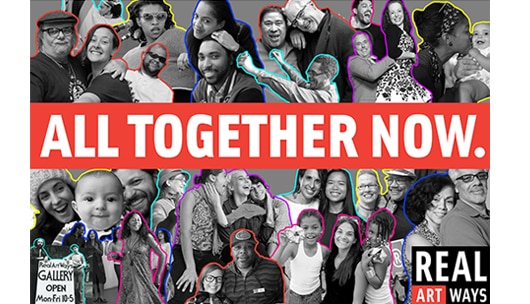 EVENTS
All Together Now
2020 Fundraiser
Real Art Ways depends on you.
And we need you now.
In September, in years past, we've hosted fundraising events—at Real Art Ways.
We've netted $100,000 each year.
This year we can't be together in person.
But we can be together in spirit.
And we believe we can generate $100,000 to support our work.
We won't be able to do it together in one night.
So we're taking 30 nights—the month of September—to meet our goal.
Thanks to our sponsors, the good news is… we're nearly half way there!
And the Richard P. Garmany Fund at the Hartford Foundation for Public Giving has agreed to match your contribution dollar for dollar.
You will make it possible for Real Art Ways to survive, and thrive.
Please help us meet our goal.
Thank you,

& The Real Team
P.S. Remember—your contribution right now will be matched 1 to 1—you will be doubling your support!
P.P.S. Donating is easy!  Simply click on the link below. Or, feel free to mail your donation to the address at the bottom of the page. Thank you!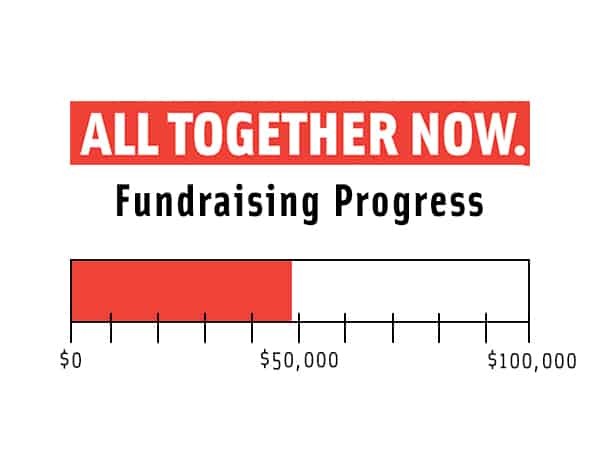 All Together Now 2020 Sponsors
PRESENTING SPONSOR
The Richard P. Garmany Fund
ADDITIONAL SPONSORS
Cohn Birnbaum & Shea P.C.
Hartford Hospital
Ironwood Capital
Locke Lord LLP
MacDermid, Reynolds & Glissman, P.C.
Marketing Solutions
Judith & Brewster Perkins & Smith Brothers
Jon L. Schoenhorn & Associates, LLC
TD Bank