Event
EVENTS
August Creative Cocktail Hour
Live music, art exhibitions, DJ. Come as you are.
A monthly gathering of people young and old, city, suburb and country, black, white, brown, gay, straight, trans, polkadotted and spotted.
Everybody is welcoming, conversations abound, people connect.
Come with friends, come by yourself, hangout. Creative Cocktail Hour is a great way to meet new people!
Music:
Nikita 
Coming from a rich musical background of Soul, Funk, RnB, and Rock, Nikita brings a vibe that is both sexy and psychedelic with an original sound they've dubbed "Purple Soul." Passionate, energetic, and funky, their roots ensure that the Nikita family tree is ready to grow.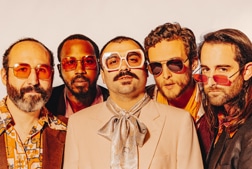 DJ Sonia Sol
Sonia Sol is a traveling performing artist, open format DJ, singer, and acrobatic dancer currently living / touring in Latin America as well as North America. Born & raised in Hartford, Sonia draws a lot of inspiration from her Jamaican roots incorporating island sounds throughout her show experience. Through her voice she uses an eclectic blend of Neo-Soul, Reggae, & R&B sounds. As an open format DJ she blends all sounds but loves House, Hip-Hop, Afrobeats, and more.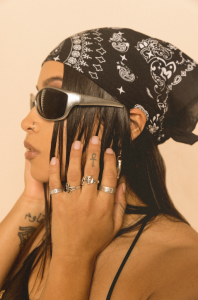 Art Exhibitions
Food Truck: Rolling Roti
Hands-on Art Making Activities
& You!
Creative Cocktail Hour is about community and expression.
Buy your tickets online and skip the line at the door!