Event
FILM
2022 Oscar Shorts - LIVE ACTION
Opening Friday, Feb 25. Individual trailers can be viewed HERE.
Ala Kachuu – Take and Run, Switzerland; director: Maria Brendle
Sezim, 19 years old, wants to fulfill her dream of studying in the Kyrgyz capital when she gets kidnapped by a group of young men and taken to the hinterland. There, she's forced to marry a stranger. If she refuses the marriage, she is threatened with social stigmatization and exclusion. Torn between her desire for freedom and the constraints of Kyrgyz culture, Sezim desperately seeks a way out.
On My Mind, Denmark; director: Martin Strange-Hansen
Henrik wants to sing a song for his wife. It has to be today, it has to be now. It's a question of life, death and karaoke.
Please Hold, USA; director: KD Davila
In the not-so-distant future, MATEO (20s, Latino) is arrested by a police drone without explanation. Finding himself locked in a fully automated jail with no means of recourse, Mateo realizes he's fallen through some kind of crack in the system. To get out alive he'll have to go head-to-head with the labyrinthine, computerized bureaucracy of the privatized American justice system, in search of an actual human being who can set things right.
The Dress, Poland; director: Tedeusz Lysiak
Lust, sexuality and physicality. These are the deepest desires virgin Julia suppresses while working at a wayside motel. That is until she crosses paths with a handsome truck driver, who soon becomes the object of her fantasies…
The Long Goodbye, UK; director: Aneil Karia
Riz and his family are in the middle of preparing a wedding celebration when the events unfolding in the outside world arrive suddenly on their doorstep. The result is a devastating and visceral feat of filmmaking, and a poignant poetic cry from the heart.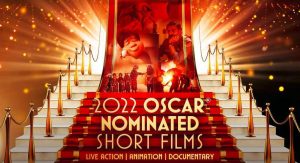 Safety In Our Cinema:
As you return to our physical space, your health and safety is our top priority. To learn about all the steps we have taken to prepare and our new procedures visit our Welcoming You Back page.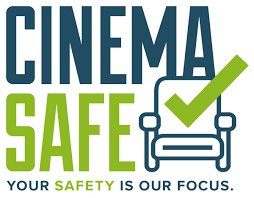 Real Art Ways Cinema is designated Cinema Safe. Learn more about Cinema Safe HERE