Event
FILM
2022 Oscar Shorts - DOCUMENTARY B
Opening Friday, Feb 25. Individual trailers can be viewed HERE.
Three Songs for Benazir, Afghanistan; directors: Gulistan Mirzaei, Elizabeth Mirzaei
The story of Shaista, a young man who – newly married to Benazir and living in a displacement camp in Kabul – struggles to balance his dreams of being the first from his tribe to join the Afghan National Army with the responsibilities of starting a family. Gulistan and Elizabeth Mirzaei's remarkable access sheds light on the experience of modern-day Afghans who live, love, and seek space for themselves amid constant instability. Nominated for the 15th Annual Cinema Eye Honors and winner of six jury awards, including Best Short at Full Frame.
Lead Me Home, USA; director: Pedro Kos, Jon Shenik
500,000 Americans experience homelessness every night. LEAD ME HOME is a documentary short by Jon Shenk and Pedro Kos that captures the experience from multiple perspectives. This immersive, cinematic film personalizes the overwhelming issue by telling the real-life stories of those going through it as a first step toward challenging uninformed attitudes and outmoded policies and gives the audience a rare, in-depth look at the scale, scope and diversity of unsheltered America today.
The Queen of Basketball, USA; director: Ben Proudfoot
She is one of the greatest living women's basketball players. 3 national trophies. Scored the first basket in women's Olympic basketball at the '76 Olympics. Drafted to the NBA. But have you ever heard of Lucy Harris?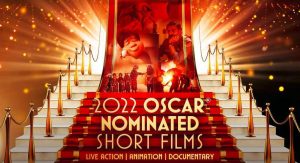 Safety In Our Cinema:
As you return to our physical space, your health and safety is our top priority. To learn about all the steps we have taken to prepare and our new procedures visit our Welcoming You Back page.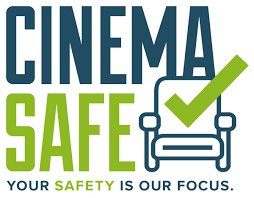 Real Art Ways Cinema is designated Cinema Safe. Learn more about Cinema Safe HERE