Event
FILM
2022 Oscar Shorts - ANIMATION
Attention Parents: The film distributor tells us that Robin Robin, the first animated short, is good for children. The second animated short, Boxballet, less so. The last three are definitely not for kids.
Individual film trailers can be viewed HERE.
Robin Robin, UK, directors: Daniel Ojari, Michael Please
Robin Robin is the tale of a small bird with a very big heart. After a shaky nativity of her own – her unhatched egg falls out of the nest and into a rubbish dumpster – she comes out of her shell, in more ways than one, and is adopted by a loving family of mice burglars. More beak and feathers than fur, tail and ears, more cluck and klutz than tip-toe and stealth, she is nonetheless beloved by her adopted family, a Dad Mouse and four siblings. As she grows up, though, her differences make her something of a liability, especially when the family take her on furtive food raids to the houses of the humans (pronounced 'Who-mans') in the dead of night. Neither fully bird, nor fully mouse, Robin embarks on a food heist of her own to prove herself worthy of her family and also, hopefully, to bring them back a Christmas sandwich. Along the way, she encounters a curmudgeonly magpie who has a house full of glittery things that he's stolen and, as it turns out, an unlikely heart of gold. He has set that heart on stealing the sparkling star from the top of a local who-man family's Christmas tree. And who better to help him than the eternally optimistic Robin herself. The adventure brings them face-to-terrifying-face with a menacing, yet very cool Cat, who has a warm place for birds and mice alike: her tummy. Can they survive? Can they bring home the sandwich and the star? And, most of all, can Robin discover, and learn to love, who she really is, delighting her family and earning her wings in the process?
Boxballet, Russia, director: Anton Dyakov
One day, a delicate ballerina named Olya meets the rough, surly boxer Evgeny. The contrast between their worlds and their philosophies is so sharp that even the possibility of these two characters crossing paths seems incredible.
Affairs of the Art, UK/Canada, directors: Joanna Quinn, Less Mills
With Affairs of the Art, director Joanna Quinn and producer/screenwriter Les Mills continue the series of beloved, hilarious and award-winning animated UK films starring Beryl, a 59-year-old factory worker who's obsessed with drawing and determined to become a hyper-futurist artiste. We also meet her grown son, Colin, a techno geek, her husband, Ifor, now Beryl's model and muse, and her sister, Beverly, a fanatical narcissist living in LA. Affairs of the Art provides glimpses into Beryl's, Beverly's and Colin's peculiar childhoods, and we see that obsession is in this family's DNA. The first co-production between Beryl Productions International and the National Film Board of Canada, Affairs of the Art features Quinn's signature hand-drawn animation with attitude and Mills' raucously humorous scenarios, in an endearing romp through one family's eccentric addictions.
Bestia, Chile, director: Hugo Covarrubias
Inspired by real events, Bestia enters the life of a secret police agent in the military dictatorship in Chile. The relationship with her dog, her body, her fears and frustrations, reveal a macabre fracture in her mind and a country.
The Windshield Wiper, Spain, director: Alberto Mielgo
Inside a cafe while smoking a whole pack of cigarettes, a man poses an ambitious question: "What is Love?". A collection of vignettes and situations will lead the man to the desired conclusion.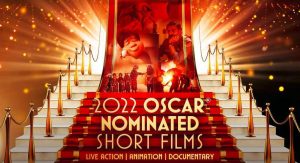 Safety In Our Cinema:
As you return to our physical space, your health and safety is our top priority. To learn about all the steps we have taken to prepare and our new procedures visit our Welcoming You Back page.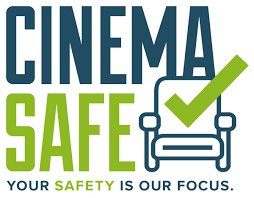 Real Art Ways Cinema is designated Cinema Safe. Learn more about Cinema Safe HERE