Event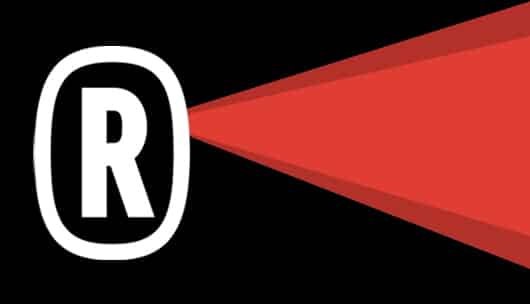 Welcome to the Real Art Ways Virtual Cinema!
This platform offers access to new releases by dynamic filmmakers.
The goal of RAW Virtual Cinema is the same as our in-house theater: to present movies that are captivating, provocative, socially conscious, and entertaining.
Let us know what you think.
-Ian Ally-Seals, Real Art Ways Cinema Coordinator
NEW RELEASES
CODED BIAS
2020 | Director: Shalini Kantayya | 90 minutes | NR
CODED BIAS explores the fallout of MIT media lab researcher Joy Buolamwini's startling discovery that facial recognition does not see dark-skinned faces accurately, and her journey to push for the first-ever legislation in the U.S. to govern against bias in the algorithms that impact us all.
"This clear-eyed documentary explores how machine-learning algorithms can perpetuate society's existing class-, race- and gender-based inequities." – Devika Girish, New York Times
"Effectively brings to light a modern civil rights issue that can be proven with data." – Nick Allen, RogerEbert.com

HARRY CHAPIN: WHEN IN DOUBT, DO SOMETHING
2020 | Director: Rick Korn | 93 minutes | NR
Singer/songwriter Harry Chapin ("Taxi" and "Cats in the Cradle") spent his fame and fortune chasing a dream to end world hunger and poverty, and in the process inspired change and saved lives.
"An uplifting tribute to an impressive human being." – Los Angeles Times

AGGIE
2020 | Director: Catherine Gund | 92 minutes | NR
Agnes (Aggie) Gund, is one of the best-known art collectors in the world. After reading The New Jim Crow by Michelle Alexander and watching Ava DuVernay's 13th, she sold Roy Lichtenstein's "Masterpiece" for $165 million to start the Art for Justice Fund.
This new documentary made by her daughter Catherine Gund tells Aggie's story -a woman of fame and privilege who made radical changes in her life to promote social justice and equality through art.

50 Years of Fabulous
2019 | Director: Jethro Patalinghug | 82 minutes | NR
50 YEARS OF FABULOUS recounts the rich history of the Imperial Council, the oldest LGBT charity organization in the world. Founded in San Francisco by renown activist, drag queen and performer Jose Sarria, the Council has helped shape LGBT life and social history in San Francisco and beyond throughout the last five decades. Sarria was also the first openly gay man to run for political office in the United States in 1961.

HERB ALPERT IS…
2020 | Director: John Scheinfeld | 111 minutes | NR
Herb Alpert is…profiles the artist, now 85, mostly from the perspective of colleagues like Questlove, Sting, and Bill Moyers. In their words, the shy, unassuming trumpeter is a musical, artistic and philanthropic heavyweight.

OLIVER SACKS: HIS OWN LIFE
2020 | Director: Ric Burns | 110 minutes | NR
NY Times Critic's Pick
Filmed in 2015 just after receiving his fatal diagnosis, Oliver Sacks opens up about his six decades of thinking and writing about the brain, his life, his work, and his abiding sense of wonder of the world.
"A portrait of the poetic neurologist of 'Awakenings,' shot at the end of his life, takes a tender and thrilling look at the sacred demons that drove him." – Variety

SAUL & RUBY'S HOLOCAUST SURVIVOR BAND
2020 | Director: Tod Lending | 80 minutes | NR
Two Holocaust survivors in South Florida form a klezmer band and begin a musical journey that celebrates the life and the transcendent power of music.

CRITICAL THINKING
2020 | Director: John Leguizamo | 117 minutes | NR
93% on Rotten Tomatoes
Based on a true story from 1998, five LatinX and Black teenagers from the toughest neighborhood in Miami fight their way into the National Chess Championship under the guidance of their unconventional but inspirational teacher. Directed by and starring John Leguizamo.
"Much of the film's appeal lies in the way it revels in chess as a pure symbol of leveling the playing field of opportunity. As Mr. T explains, chess is "the great equalizer." -Variety

Jimmy Carter: Rock & Roll President
2020 | Director: Mary Wharton | 95 minutes | NR
96% on Rotten Tomatoes
This fascinating documentary charts the mostly forgotten story of how Carter, a lover of all types of music, forged a tight bond with musicians Willie Nelson, the Allman Brothers, Bob Dylan, and others.
"Even more than the music itself, or Carter's passion for it, this alertness to sharedness is what ultimately makes the film moving as well as so pleasurable." – Boston Globe

The Fight
2020 | Directors: Elyse Steinberg, Josh Kriegman, Eli B. Despres | 96 minutes | NR
100% on Rotten Tomatoes
At this defining moment in American history, THE FIGHT follows a scrappy team of heroic ACLU lawyers in an electrifying battle over abortion rights, immigrant rights, LGBTQ rights and voting rights.
"The Fight does a splendid job of humanizing its heroic lawyers." –RogerEbert.com

River City Drumbeat
2020 | Directors: Marlon Johnson and Anne Flatté | 95 minutes | NR
NY Times Critics Pick
Edward "Nardie" White devoted his life to leading the African-American drum corps he co-founded with Zambia Nkrumah in Louisville, Kentucky three decades ago. RIVER CITY DRUMBEAT follows this creative community of mentors, parents, and youth making their way in a world where systemic forces raise obstacles to fulfilling their dreams.
"The film listens for this community's heartbeat, finding its steady pulse just as expected: healthy and strong." – New York Times

PLAYING NOW
CREEM: America's Only Rock N' Roll Magazine

Jazz on a Summer's Day

John Lewis: Good Trouble

Nomad: In The Footsteps of Bruce Chatwin

Yes, God, Yes

COMING SOON