Event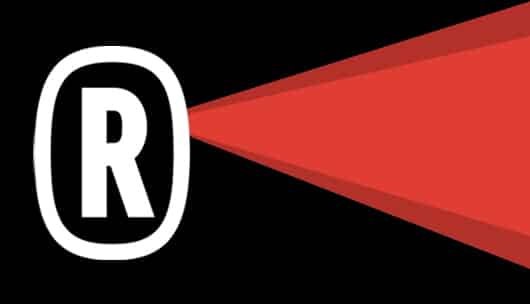 Welcome to the Real Art Ways Virtual Cinema!
This platform offers access to new releases by dynamic filmmakers.
The goal of RAW Virtual Cinema is the same as our in-house theater: to present movies that are captivating, provocative, socially conscious, and entertaining.
Let us know what you think.
-Ian Ally-Seals, Real Art Ways Cinema Coordinator
NEW RELEASES
ACASĀ, MY HOME
2021 | Director: Radu Ciorniciuc | 86 minutes | NR
100% on Rotten Tomatoes
NY Times Critic's Pick
Winner: Special Jury Award for Cinematography & World Cinema Documentary, Sundance Film Festival
"The secret of this beautiful, bittersweet film about a group of people like no other is that, in the end, it's all so shockingly relatable." – NY Magazine
In the wilderness of the Bucharest Delta, an abandoned water reservoir just outside the bustling metropolis, the Enache family lived in perfect harmony with nature for two decades, sleeping in a hut on the lakeshore, catching fish barehanded, and following the rhythm of the seasons. When this area is transformed into a public national park, they are forced to leave behind their unconventional life and move to the city.

M.C. ESCHER: JOURNEY TO INFINITY
2021 | Director: Robin Lutz | 81 minutes | NR
"M.C. Escher: Journey to Infinity succeeds where so many documentaries about artists fail: It provides real insight into the art. It's a welcome trip for those fascinated by his iconic, mind-bending depictions of illusions, evolutions, and eternal cycles." – Los Angeles Times
"His 'cerebral and rationalized' work found favor with the freewheeling 1960s counterculture — which was, in its own blissed-out way, also concerned with infinity." – NY Times
Equal parts history, psychology, and psychedelia, an eye-opening portrait gives us the man through his own words and images: diary musings, excerpts from lectures, correspondence, and more.

THE WEASELS' TALE
2020 | Director: Juan José Campanella | 129 minutes | NR
"Argentine showbiz stars in a remote mansion battle with two real estate hustlers in Juan José Campanella's crowd-pleasing comedy." – NY Times
"Old-fashioned fare with an up-to-date edge…enjoyably over-the-top." -The Hollywood Reporter
A retired actress from the golden age of Argentine cinema shares a mansion with her husband, a screenwriter, and a director. They will do anything to preserve the world they created for themselves.

HERB ALPERT IS…
2020 | Director: John Scheinfeld | 111 minutes | NR
Herb Alpert is…profiles the artist, now 85, mostly from the perspective of colleagues like Questlove, Sting, and Bill Moyers. In their words, the shy, unassuming trumpeter is a musical, artistic and philanthropic heavyweight.

SAUL & RUBY'S HOLOCAUST SURVIVOR BAND
2020 | Director: Tod Lending | 80 minutes | NR
Two Holocaust survivors in South Florida form a klezmer band and begin a musical journey that celebrates the life and the transcendent power of music.

The Fight
2020 | Directors: Elyse Steinberg, Josh Kriegman, Eli B. Despres | 96 minutes | NR
100% on Rotten Tomatoes
At this defining moment in American history, THE FIGHT follows a scrappy team of heroic ACLU lawyers in an electrifying battle over abortion rights, immigrant rights, LGBTQ rights and voting rights.
"The Fight does a splendid job of humanizing its heroic lawyers." –RogerEbert.com

River City Drumbeat
2020 | Directors: Marlon Johnson and Anne Flatté | 95 minutes | NR
NY Times Critics Pick
Edward "Nardie" White devoted his life to leading the African-American drum corps he co-founded with Zambia Nkrumah in Louisville, Kentucky three decades ago. RIVER CITY DRUMBEAT follows this creative community of mentors, parents, and youth making their way in a world where systemic forces raise obstacles to fulfilling their dreams.
"The film listens for this community's heartbeat, finding its steady pulse just as expected: healthy and strong." – New York Times

COMING SOON