Event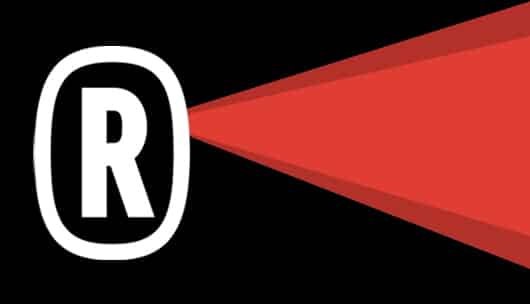 Welcome to the Real Art Ways Virtual Cinema!
This platform offers access to new releases by dynamic filmmakers.
The goal of RAW Virtual Cinema is the same as our in-house theater: to present movies that are captivating, provocative, socially conscious, and entertaining.
Let us know what you think.
-Ian Ally-Seals, Real Art Ways Cinema Coordinator
NEW RELEASES
CRITICAL THINKING
2020 | Director: John Leguizamo | 117 minutes | NR
93% on Rotten Tomatoes
Based on a true story from 1998, five LatinX and Black teenagers from the toughest neighborhood in Miami fight their way into the National Chess Championship under the guidance of their unconventional but inspirational teacher. Directed by and starring John Leguizamo.
"Much of the film's appeal lies in the way it revels in chess as a pure symbol of leveling the playing field of opportunity. As Mr. T explains, chess is "the great equalizer." -Variety

Jimmy Carter: Rock & Roll President
2020 | Director: Mary Wharton | 95 minutes | NR
96% on Rotten Tomatoes
This fascinating documentary charts the mostly forgotten story of how Carter, a lover of all types of music, forged a tight bond with musicians Willie Nelson, the Allman Brothers, Bob Dylan, and others.
"Even more than the music itself, or Carter's passion for it, this alertness to sharedness is what ultimately makes the film moving as well as so pleasurable." – Boston Globe

CREEM: America's Only Rock N' Roll Magazine
2020 | Director: Scott Crawford | 75 minutes | NR
96% on Rotten Tomatoes
Capturing the messy upheaval of the '70s just as rock was re-inventing itself, the film explores CREEM Magazine's humble beginnings in post-riot Detroit, follows its upward trajectory from underground paper to national powerhouse.
"Colorfully and convincingly makes the case for the magazine's lasting contributions…told with the same kind of insolent wit that made Creem what it was."                              – The San Francisco Chronicle

The Fight
2020 | Directors: Elyse Steinberg, Josh Kriegman, Eli B. Despres | 96 minutes | NR
100% on Rotten Tomatoes
At this defining moment in American history, THE FIGHT follows a scrappy team of heroic ACLU lawyers in an electrifying battle over abortion rights, immigrant rights, LGBTQ rights and voting rights.
"The Fight does a splendid job of humanizing its heroic lawyers." –RogerEbert.com

Nomad: In The Footsteps of Bruce Chatwin
2020 | Director: Werner Herzog | 89 minutes | NR
NY Times Critics Pick
Werner Herzog turns the camera on himself and his decades-long friendship with the late travel writer Bruce Chatwin, a kindred spirit whose quest for ecstatic truth carried him to all corners of the globe. Herzog's deeply personal portrait of Chatwin, illustrated with archival discoveries, film clips, and a mound of "brontosaurus skin," encompasses their shared interest in aboriginal cultures, ancient rituals, and the mysteries stitching together life on earth.
"Herzog limns an arc that stretches from Antarctica to Siberia and beyond, implying that, in a sense, we all came from the same unfixed place." – New York Times

River City Drumbeat
2020 | Directors: Marlon Johnson and Anne Flatté | 95 minutes | NR
NY Times Critics Pick
Edward "Nardie" White devoted his life to leading the African-American drum corps he co-founded with Zambia Nkrumah in Louisville, Kentucky three decades ago. RIVER CITY DRUMBEAT follows this creative community of mentors, parents, and youth making their way in a world where systemic forces raise obstacles to fulfilling their dreams.
"The film listens for this community's heartbeat, finding its steady pulse just as expected: healthy and strong." – New York Times

Yes, God, Yes
2020 | Director: Karen Maine | 78 minutes |  Rating: R
94% on Rotten Tomatoes
After an innocent AOL chat turns racy, a Catholic teenager in the early '00s discovers masturbation and struggles to suppress her urges in the face of eternal damnation.
"Maine's film captures something indelible about adolescent female desire, without condescending or objectifying." – Los Angeles Times

PLAYING NOW
Jazz on a Summer's Day

John Lewis: Good Trouble

COMING SOON