Event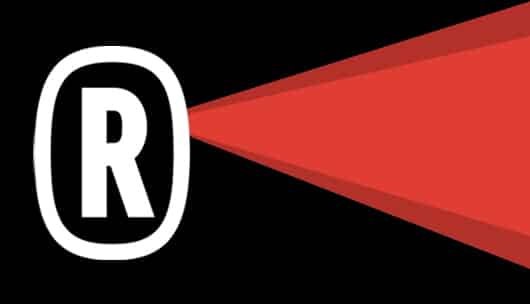 Welcome to the Real Art Ways Virtual Cinema!
This platform offers access to new releases by dynamic filmmakers.
The goal of RAW Virtual Cinema is the same as our in-house theater: to present movies that are captivating, provocative, socially conscious, and entertaining.
Let us know what you think.
-Ian Ally-Seals, Real Art Ways Cinema Coordinator
NEW RELEASES
IN SILICO 
2021 | Director: Noah Hutton | 83 minutes | NR
A young filmmaker sets out to document a brilliant neuroscientist who has become frustrated with his field's status quo. With time elapsing and millions of dollars on the line, In Silico explores an audacious 10-year quest to simulate the entire human brain on supercomputers. Along the way, it reveals the profound beauty of tiny mistakes and bold predictions — a controversial space where scientific process meets ego, and where the lines between objectivity and ambition blur.
IN SILICO ONLINE DISCUSSION | Recorded Thurs., April 29 
We invite you to watch a free Science on Screen® virtual panel discussion with director Noah Hutton in conversation with Werner Herzog, moderated by Molly Webster (Radiolab) from the Coolidge Corner Theatre.
Science on Screen is an initiative of the COOLIDGE CORNER THEATRE, with major support from the ALFRED P. SLOAN FOUNDATION.
2021 OSCAR NOMINATED SHORT FILMS
LIVE ACTION | Country: United States, Palestine, Israel | 130 minutes | NR (but R equivalent)
Five nominees. Five very different films.
DOCUMENTARY | Country: United States, Norway | 136 minutes | NR (but R equivalent)
Five social issues docs, looking at Hong Kong, Black history, guns and memories, and the French Resistance.
ANIMATION | Country: United States, France, Korea, Iceland | 99 minutes | NR (but PG-13 equivalent)
Five nominees plus three bonus films. A crowd favorite.
Watching the Oscar Nominated Short Films at Real Art Ways is an annual tradition. If you aren't quite ready to come back in person we invite you to partake in this tradition from the comfort of your home.
You can watch each program individually or rent them all as a bundle.
Pre-sales available now, opening in our Virtual Cinema Friday, April 9.
THE WEASELS' TALE
2020 | Director: Juan José Campanella | 129 minutes | NR
"Argentine showbiz stars in a remote mansion battle with two real estate hustlers in Juan José Campanella's crowd-pleasing comedy." – NY Times
"Old-fashioned fare with an up-to-date edge…enjoyably over-the-top." -The Hollywood Reporter
A retired actress from the golden age of Argentine cinema shares a mansion with her husband, a screenwriter, and a director. They will do anything to preserve the world they created for themselves.

SAUL & RUBY'S HOLOCAUST SURVIVOR BAND
2020 | Director: Tod Lending | 80 minutes | NR
Two Holocaust survivors in South Florida form a klezmer band and begin a musical journey that celebrates the life and the transcendent power of music.

COMING SOON