Please Note: On Thursday, September 21, our monthly Creative Cocktail Hour (6-10 PM) will be in progress when the movie lets out. There will be a festive atmosphere, noise, lots of people inside and outside the space and the parking lot will be full-to-overflowing.
---
Demonstrating the power of inclusion to transcend disability, Lara Stolman's documentary profiles members of the Jersey Hammerheads, a competitive swim team made up of a diverse group of teens on the autism spectrum, based in the state with the highest rate of autism in the country.
Through training and competition, star athletes Mikey, Robbie and Kelvin gain self-confidence and social skills that serve them both in and out of the pool.
Screenings of Swim Team will be sensory friendly. The lights are dimmed, but stay on during the screening and the audio volume is lowered. All behaviors are welcome.
---
About Producer/Director Lara Stolman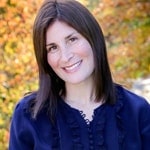 Lara's work has appeared on NBC, MSNBC, TLC, AMC, VH-1 and The New York Times' website. Her film Portraits of Survival, about coming to terms with the tragedy of 9/11 through art was selected for the Hamptons International Film Festival, aired on MSNBC and was awarded the Cine Golden Eagle.
For Swim Team, her first feature documentary film, she was named an IFP Documentary Lab Fellow, awarded the New York Women in Film and Television Loreen Arbus Disability Awareness grant and was awarded funding from the Aetna Foundation, Easterseals and the Karma Foundation.
Lara has guest lectured on documentary production at NYU, served as a juror for the News and Documentary Emmy Awards and writes for the Huffington Post. She has a BA in Political Science from Columbia College of Columbia University and JD from Yeshiva University's Benjamin Cardozo School of Law.
---